How to Smoke Steak Depending on the Cut You Choose
Depending on the cut you pick, here's how to smoke a steak until it's brimming with flavor. 
New York Strip
For this recipe, you'll need two one-pound New York strips of steak, the seasoning of your choice, and one tablespoon of garlic mixed with two tablespoons of olive oil or butter. Combine the garlic, butter, or oil with the seasoning and rub it into each steak evenly. Let it marinate. In the meantime, heat the pellet smoker to 250 degrees. Smoke the steaks for about 35-40 minutes.
You'll find the steaks turn a greyish color at this point. To enhance the flavor, char them on the grill for a few minutes or in a hot skillet. This will give the steaks gorgeous grill marks.
To prepare a rare or medium-rare steak, smoke at 120 degrees or slightly lower to achieve the effect. If you choose to fry your steaks in the pan, add extra garlic and butter or oil, and cook on both sides until they reach approximately 130 degrees internally, as indicated by the meat thermometer.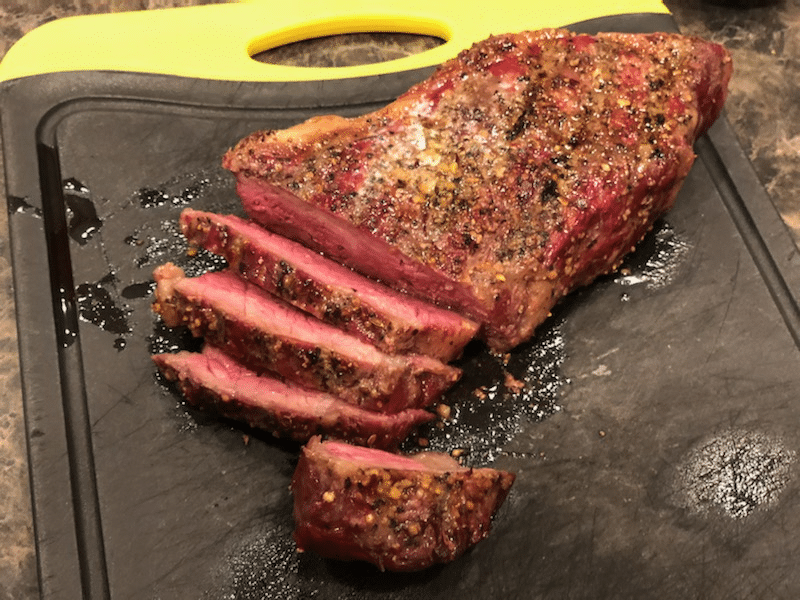 Porterhouse Steak
The finest cut of steak and a favorite in steakhouses, you'll want to savor the delicious natural taste of this cut with a simple rub, such as cracked pepper and sea salt with olive oil. Prepare a one or two-pound Porterhouse steak with the rub while the smoker heats up. 
This cut of steak is best to smoke at 225 degrees, which can also be used with sirloin cuts. Since the Porterhouse steak is low in fat content, it cooks fast.
If you want to char or sear your steak, increase the pellet smoker to full heat, or remove to fry on a cast-iron skillet over the stove or a gas-powered grill. To prevent your steaks from drying in the smoker, add extra olive oil and keep an eye on them as they cook.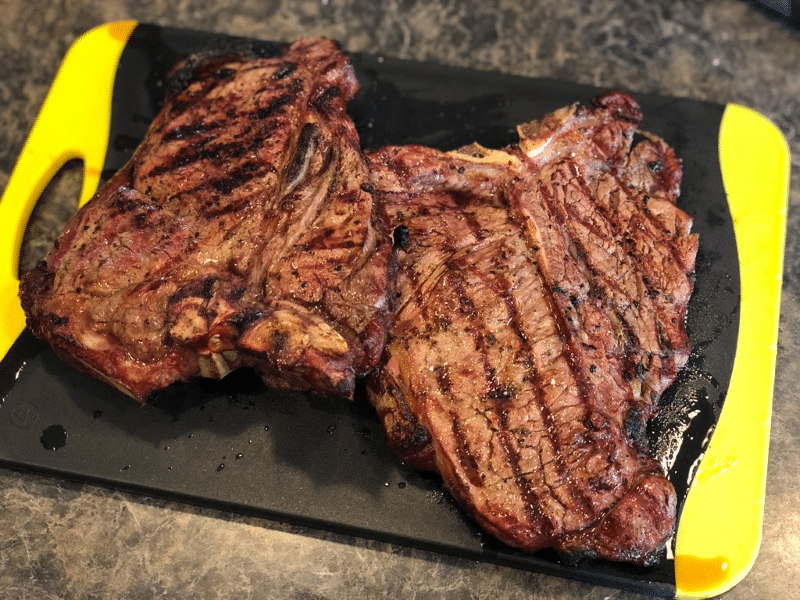 Ribeye Steak
When you consider an excellent budget cut of meat, ribeye steak is also delicious and works well with many seasoning rubs and flavor combinations. It's easy to prepare with your favorite store-bought or homemade seasoning (three tablespoons) and two tablespoons of olive oil. 
As you rub your steak to marinate, heat the smoker and cook at either 120 degrees or 225 degrees; the lower temperature will give your steak a medium-rare finish.
The smoking process can take about one hour or more, depending on your preference. For best results, remove your steak from the smoker ten degrees before reaching your target temperature. Just before searing the meat, brush with olive oil and cook on a grill or pan for a couple of minutes on each side.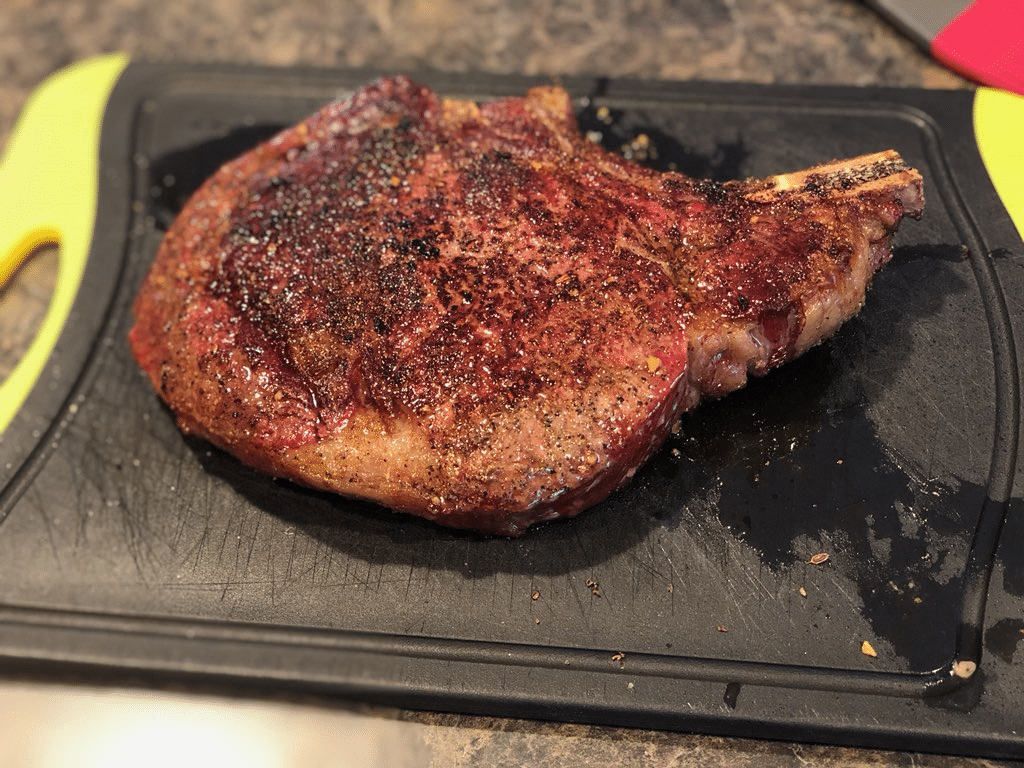 Tomahawk Ribeye Steak
Tomahawk ribeye steaks offer an excellent, intense flavor with any choice of steak seasoning or your salt and pepper mix. Prepare a two-pound cut of Tomahawk ribeye with seasoning and heat the pellet smoker to cook the steak at 275 degrees. 
To avoid overcooking the steak, you can remove the steak and sear on a grill or cast-iron pan to finish. If you decide to cook in the smoker, it will take over an hour to reach the desired temperature.
Add a light brush of butter or olive oil before transferring to the pan or grill to finish. You'll notice the steaks will change to greyish color, though this will change once they are seared.