One of my favorite deals to find is whole beef tenderloins that come untrimmed. On a good day, I can find one of these between $7.99-9.99 per pound. On a great day, it will go as low as $5.99 lb. I recently picked up one of these bad boys and cut half into a beef tenderloin roast and the other into filet mignon medallions. Today I'll be walking you step by step to smoking up one of the most tender and delicious steaks available.
Ingredients/equipment for filet mignon medallions:
Four 5-10 oz filet mignon steaks
2 tbsp olive oil
Your preferred steak rub – I used Grill Mates but salt/pepper works great too!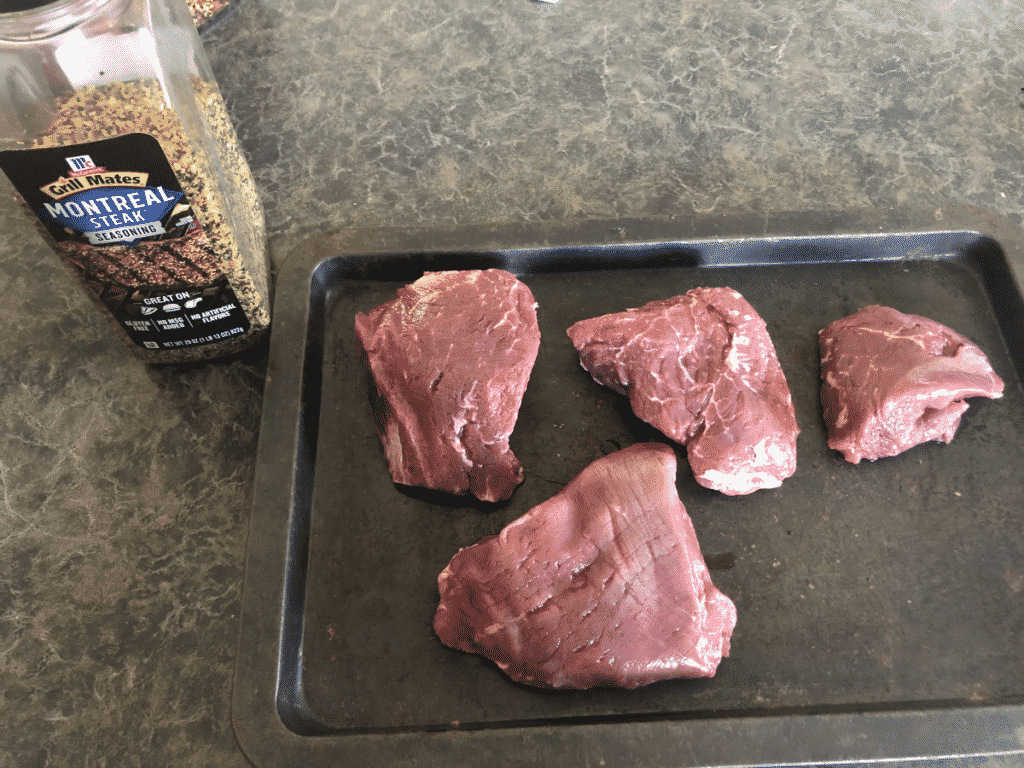 Smoking Directions:
Turn your smoker on and bring to 180 degrees (normally your first setting after "smoke")
Remove your filet mignons from the package
Apply your steak seasoning (or salt/pepper combo) to the steaks
Put the filet mignons onto the smoker
Use an internal probe to identify when the filet mignons reach 120 degrees
Remove filet mignons from the smoker and set them aside
Place a cast-iron skillet on high heat. Add the olive oil and bring to temperature.
Sear each of the medallions on each side (including the edges) until the steak reaches 125-130 degrees (or to the desired temperature)
Smoking these steaks was quick. It only took me about 45 minutes to get to 120 degrees but make sure you use a temperature probe as you always want to cook to your desired temperature and not just by time.
Recipe Step By Step (How-To) Images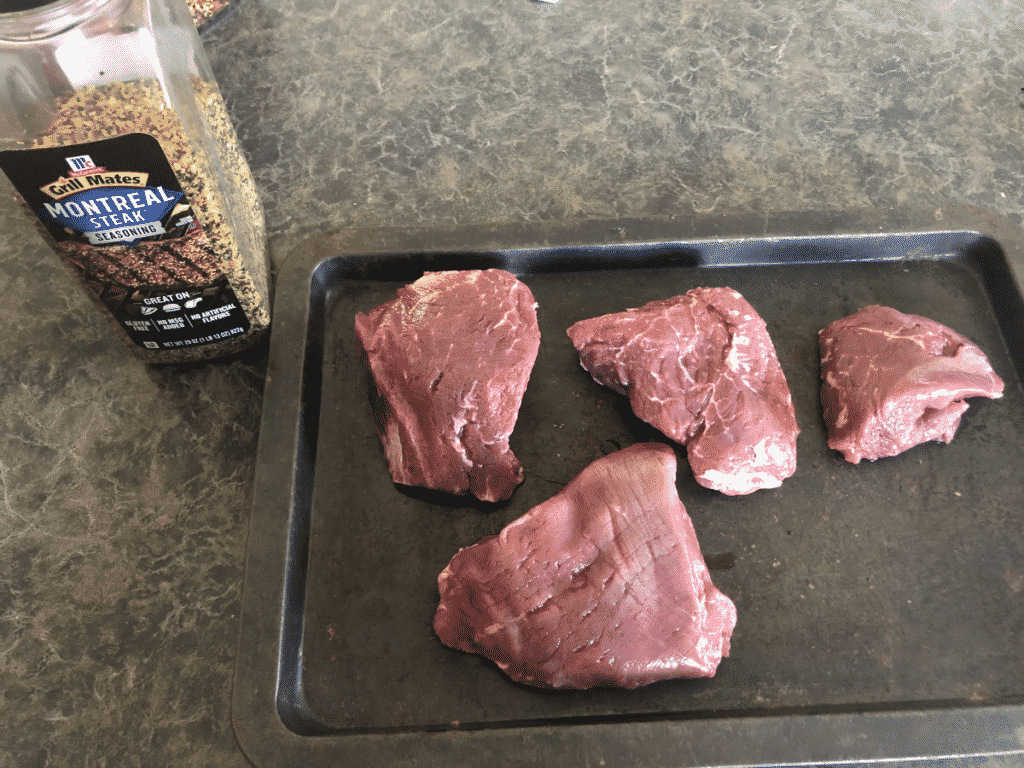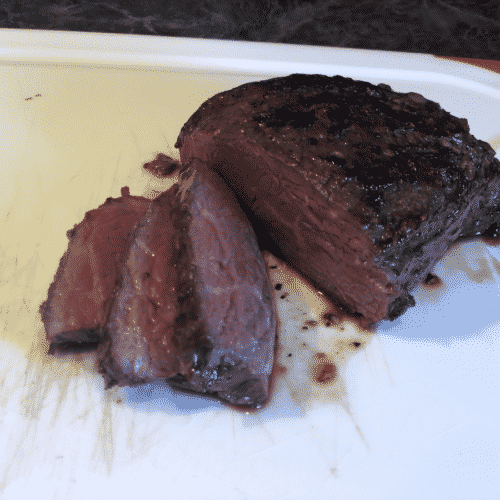 Traeger Smoked Filet Mignon
A luxury cut of steak taken to the next level with a kiss of smoke and a reverse sear worth dying for.