We smoke A LOT of whole chickens in my family of five. Recently the kids have been having royal rumbles over the chicken legs. Naturally, I took this as an opportunity to test a few batches of chicken quarters in the smoker. What you see in this recipe is the family's new favorite. For those not familiar, chicken quarters are chicken legs and thighs that have not been separated. Who doesn't like a 2-for-1 special?
Ingredients/equipment for Smoked Chicken Legs:
6 chicken leg quarter sections
2 tbsp olive oil
to taste Memphis bbq rub – I'm a huge fan of pigs ass rub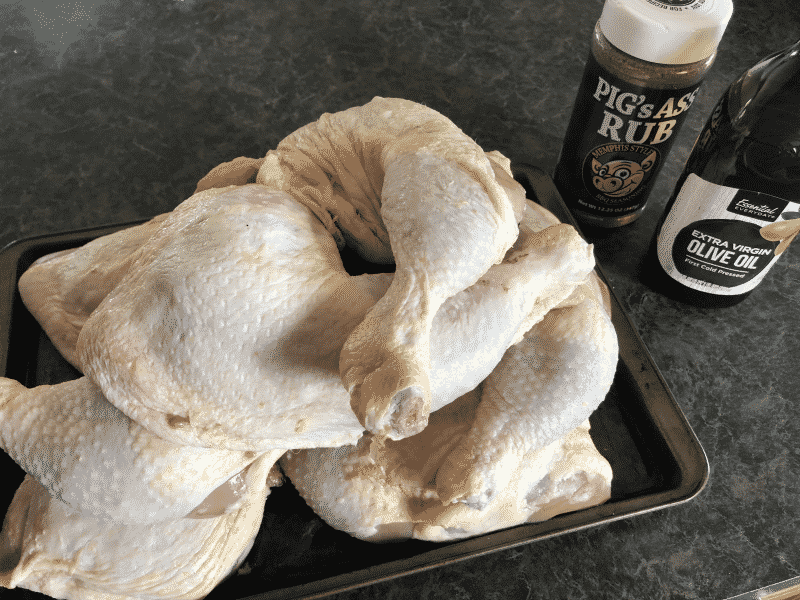 Smoking Directions:
Turn your smoker on and get it up to 300 degrees.
Remove the chicken quarters from the package, rinse, and pat dry.
Apply olive oil to each chicken quarter.
Liberally cover both sides of the chicken quarter with your favorite BBQ rub. This recipe uses Pigs Ass Memphis Rub.
By the time you prep the chicken your smoker should reach 300 degrees. Add your chicken to the smoker making sure to leave a little bit of space between each quarter.
Allow chicken to smoke for 1.5 hours or until they reach ~150 degrees.
Note that your chicken is not yet ready to eat. Chicken needs to be cooked to 165 degrees. However, smoked chicken notoriously creates rubbery skin. I recommend turning your smoker up to its hottest setting and allow the quarters to cook the remaining 20-30 minutes or until it reaches 165.
[Optional] If you want really crispy skin I recommend taking your finished quarters off the smoker and searing them in a very hot cast-iron skillet.
Recipe Step By Step (How-To) Images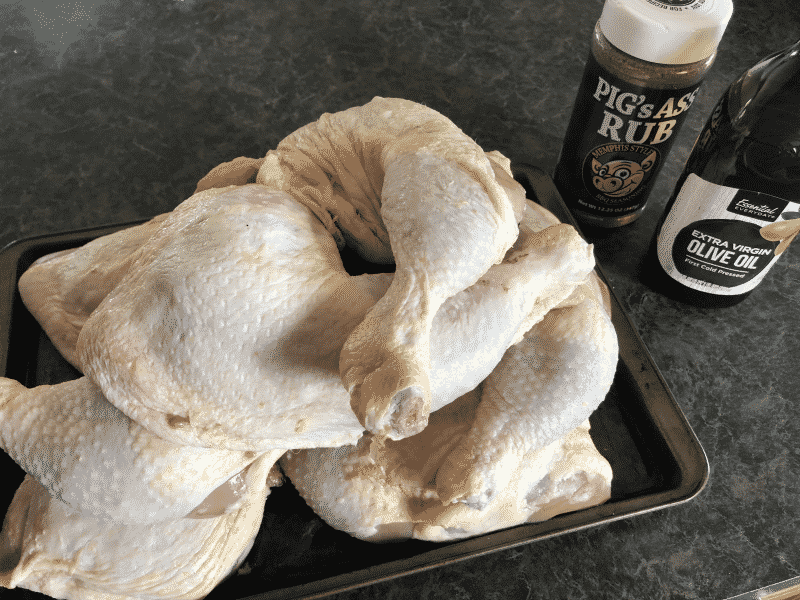 Enjoy this recipe? Consider supporting this website
Buy your bbq pellets via this amazon link and you'll support the site at no additional cost to you.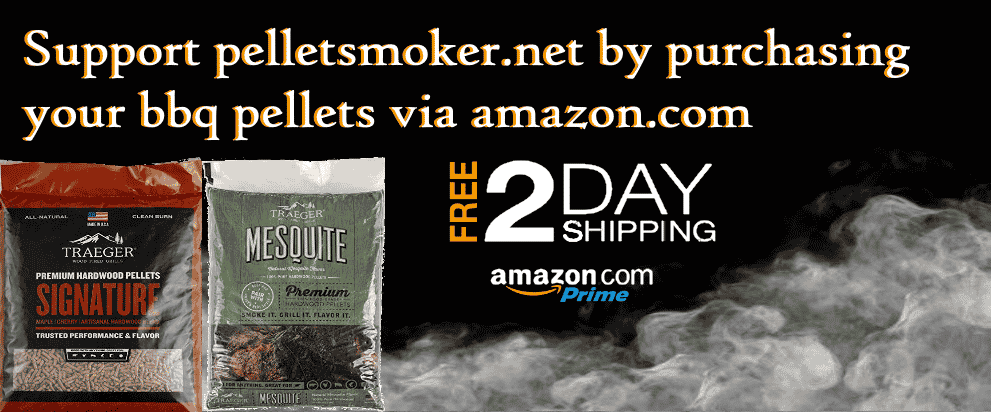 Traeger Smoked Chicken Leg + Thigh Quarters
No more royal rumbles over who gets the chicken legs. This smoked chicken quarter recipe gives everyone both a leg and a thigh!