You guys! I've got you covered. Today we're going to cover one of the easiest (and cheapest) smokes you can do. We're smoking up chicken thighs! You may have seen my smoked chicken quarters and chicken legs recipe but this one is even better.
Ingredients For Preparing Chicken Thighs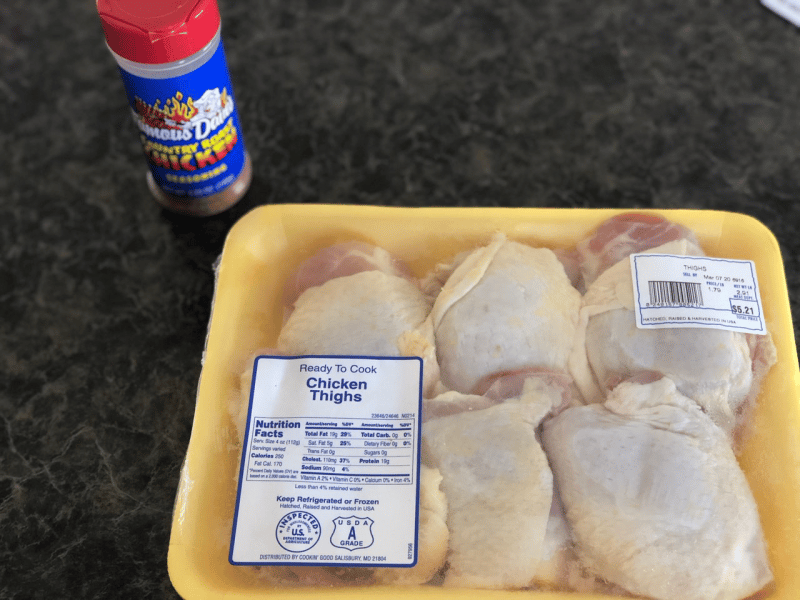 Smoking Directions:
Turn your smoker on and bring it to 350 degrees.
Remove the chicken thighs from the package and pat them dry.
If any of the thighs has excess skin you can trim them up a bit.
Add about 1 TBSP (or to your preferred taste) of seasoning to each thigh – rub on all sides.
Place your now seasoned thighs directly on your pre-heated smoker.
These six chicken thighs took about 60 minutes to reach the 165-degree internal temperature that we are aiming for. An obligatory reminder to always cook to the internal temperature and not exclusively by time. If you don't have a probe that you can leave in your meat while it smokes I highly recommend the Weber iGrill mini.
Once your chicken thighs come to temperature, remove them from the smoker and allow them to sit for a few moments before cutting up or serving them whole*.
* By now, you've likely smoked a few chickens and noticed that the skin is rarely crispy. If this is important to you I highly recommend placcing the thighs on a VERY hot grill or cast iron. 30-60 seconds skin down will get you the crispy skin you desire.
Recipe Step By Step (How-To) Images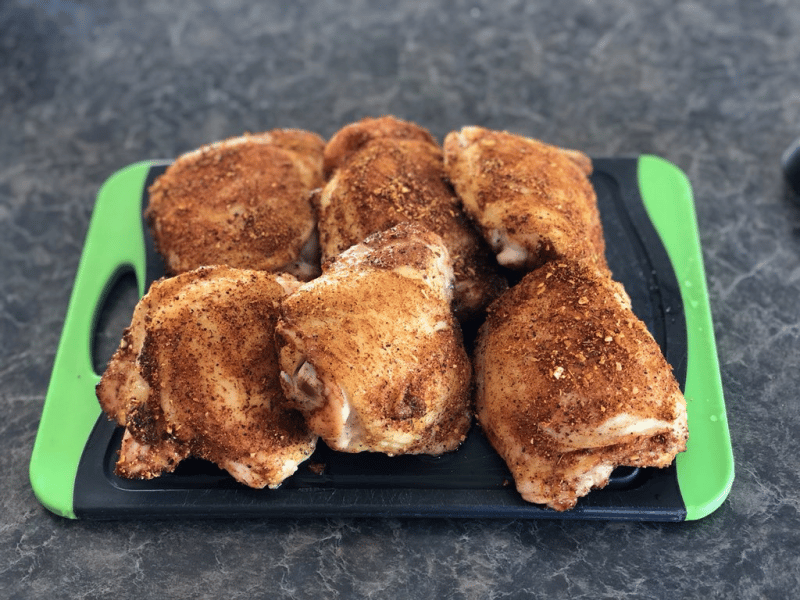 Enjoy this recipe? Consider supporting this website
buy your bbq pellets via this amazon link and you'll support the site at no additional cost to you.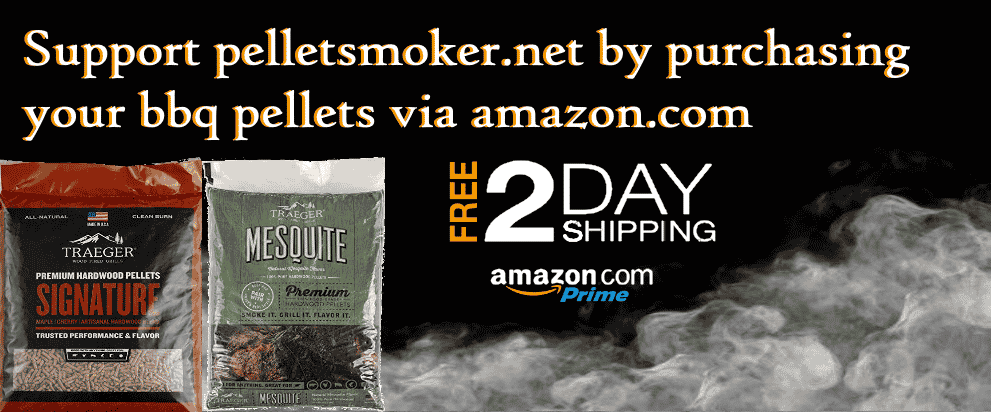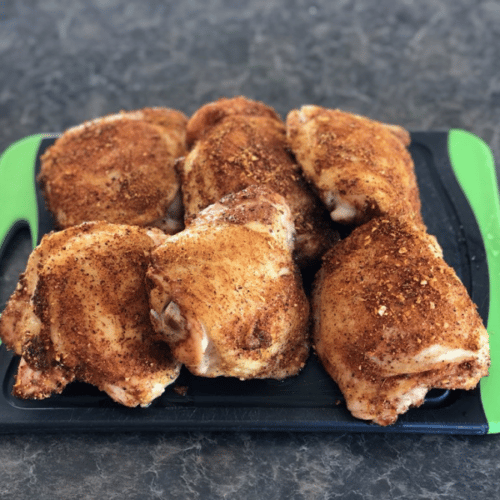 Traeger Smoked Chicken Thighs
quick, easy and extremely tasty chicken thighs that all your friends and family will enjoy!