Who doesn't always reach for the chicken leg when served up a platter of chicken? This recipe takes chicken legs to the next level. Not only do you get the amazing taste from the smoker, but they are sure to draw compliments from your friends and family.

Ingredients for Smoked Chicken Leg Lollipops:
6 individual chicken legs (separated from the thigh)
6 tbsp of your favorite bbq seasoning
Smoking Directions:
Turn your smoke on and prepare it to 250 degrees.
Remove the chicken legs from their package, rinse, and pat them dry.
Take a sharp knife and cut all the way around the knuckle of the leg. This will cut through the tendon making the next step much easier.
With one hand, hold on to the knuckle of the leg. With your other hand, push the leg meat all the way to the end of the leg. This will give the chicken leg its "lollipop" form.
Use your favorite seasoning (I used BBQ seasoning) and thoroughly coat.
Rinse and repeat this process for the remaining five legs.
Add chicken leg "lollipops" directly to your smoker. I used a chicken leg rack but it is not required.
Allow chicken to smoke for about 60 minutes.
At 60 minutes, turn your smoker up to 350 degrees. This is going to help crisp up the skin. Leave at 350 for the remaining 30 minutes until your chicken reaches an internal temperature of 165 degrees.
Recipe Step By Step (How-To) Images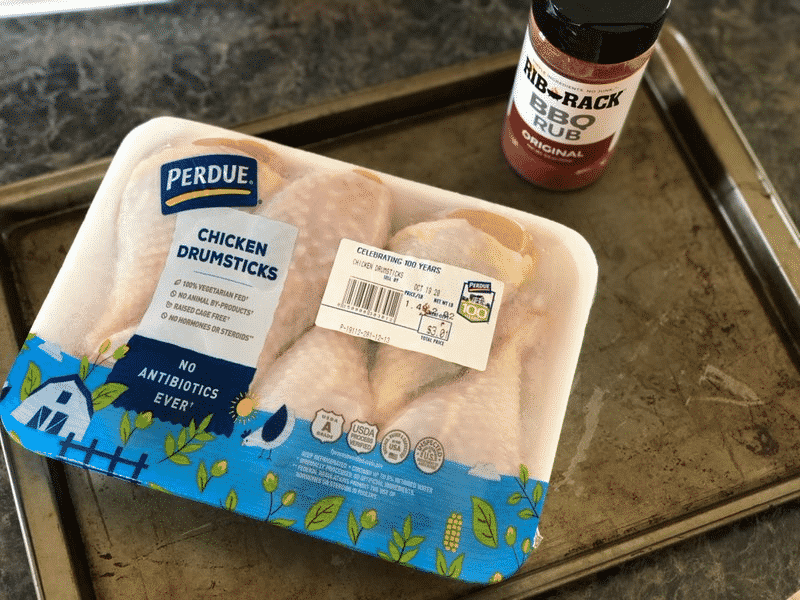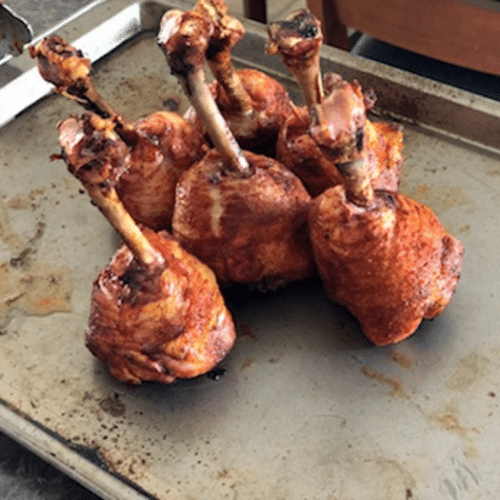 Traeger Chicken Leg Lollipop
Want to impress your guests? These chicken leg lollipops are cheap, easy to make and taste AMAZING.
Enjoy this recipe? Consider supporting this website
Buy your bbq pellets via this amazon link and you'll support the site at no additional cost to you.