Tri-tip is a cut of beef I've wanted to smoke forever. The reality is that it's been really difficult to get a hold of this cut and the few times I have seen it the prices were out of the world. However, I recently saw a display at my local Costco with a ton of tri-tip at a reasonable rate. I immediately grabbed one and this brings us to today's post. Enjoy!
If you love smoked beef I also suggest you check my other steak recipes.
Ingredients/equipment for preparing beef tri-tip:
Note that this tri-tip that I picked up was already seasoned. However, if yours isn't seasoned I highly recommend a simple black pepper and salt combination.
One beef sirloin tri-tip (mine was roughly 2.5 lbs)
two tbsp olive oil (for reverse sear in cast iron skillet)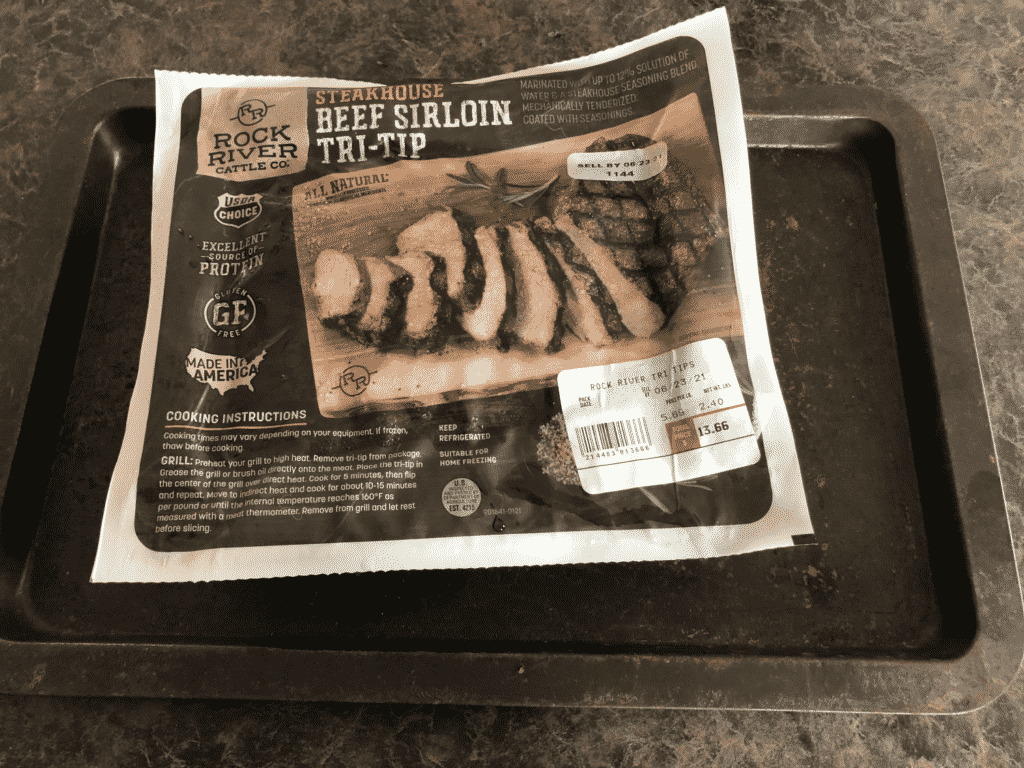 Smoking Directions:
Turn your smoker on and bring to 225 degrees
Remove your tri-tip from the package and pat dry
Apply your preferred seasoning (mine came pre-seasoned)
Place the tri-tip into the smoker
Use an internal probe to identify when the tri-tip reaches 120-125 degrees F.
Remove the tri-tip from the smoker and set it aside while you warm up your cast iron skillet.
Place a cast-iron skillet on high heat. Add the olive oil and bring to temperature.
Once your olive oil gets hot place your tri-tip in the cast iron skillet. Allow to seer for about 60 seconds before flipping to the other side. You may choose to also seer the sides of your tri-tip but tri-tips can be a bit of an irregular shape making this a bit difficult.
Smoking this sirloin tri-tip to 120 degrees took about 65 minutes. However, I highly recommend that you cook to your final temperature and use a probe to accurately read the internal temperature. As a friendly reminder, you want to pull the tri-tip off the smoker about 5-10 degrees prior to your perfect done temp to allow room for your reverse sear.
Recipe Step By Step (How-To) Images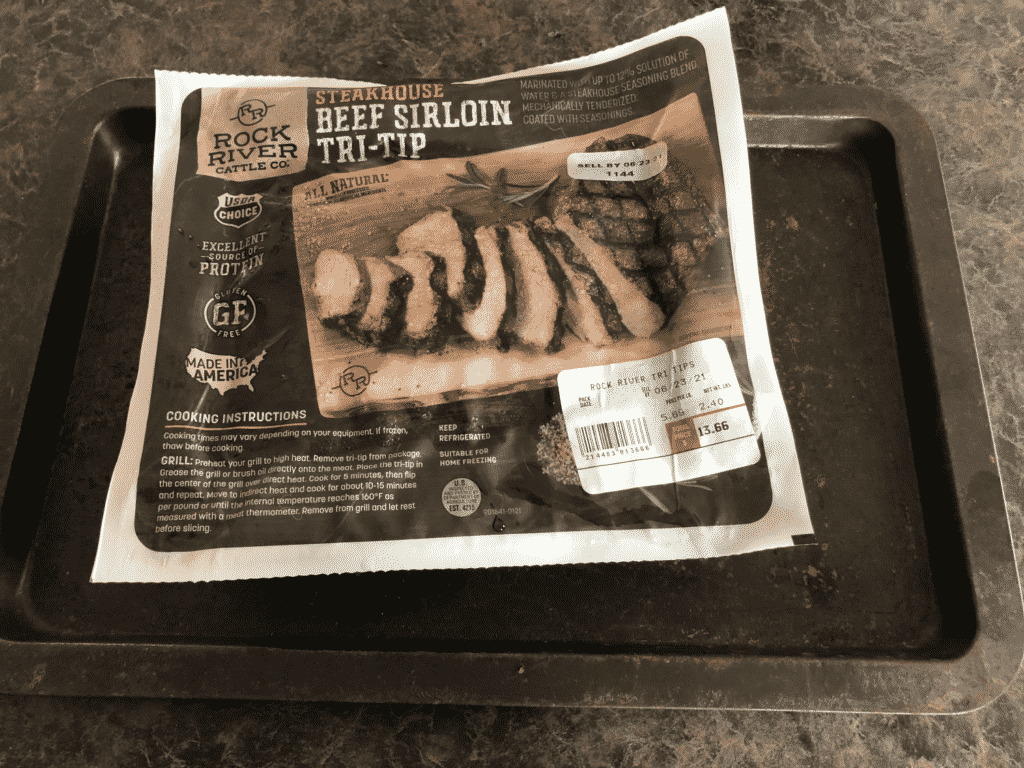 Enjoy this recipe? Consider supporting this website
Buy your bbq pellets via this amazon link and you'll support the site at no additional cost to you.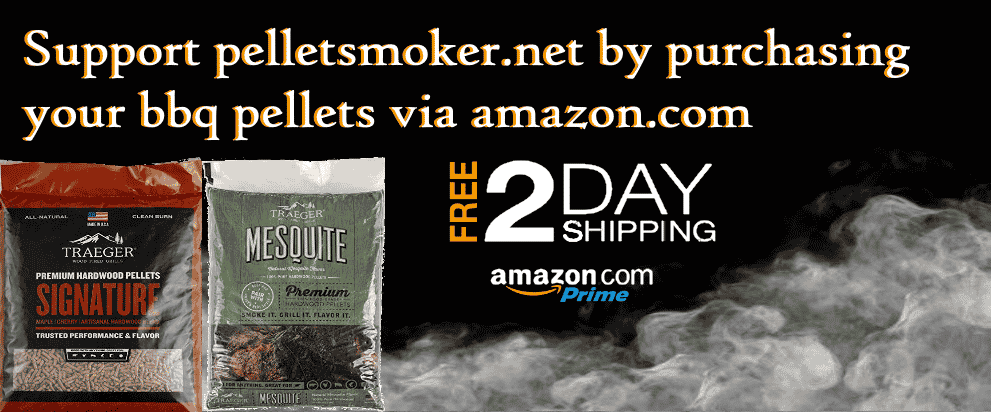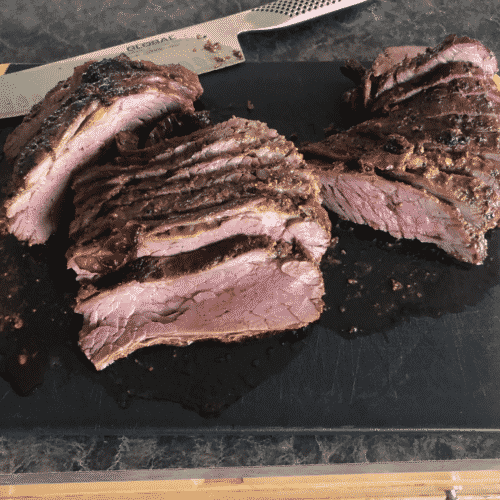 Traeger Smoked Beef Tri-Tip
A very underappreciated cut of beef that when smoked will become your friends and familes new favorite!