I've been smoking meat for years and NOTHING compares to a perfectly cooked beef plate short ribs. Imagine all the glory of brisket but on a bone! These ribs are so perfect on their own that they don't require BBQ sauce but I won't blame you if you want to try it both ways. Let's jump right into this recipe. The sooner you start the sooner your eating!
Ingredients For Preparing Beef Plate Short Rib (Dino) Ribs
One package of 3-bone beef short-rib plate ribs
6 TBSP of mustard
6 TBSP of Traeger garlic chili pepper rub (or salt/pepper for purists)
Spritz (combine into a food-safe spray bottle)
1/2 cup of apple juice (not pictured)
1/2 cup of beef broth (not pictured)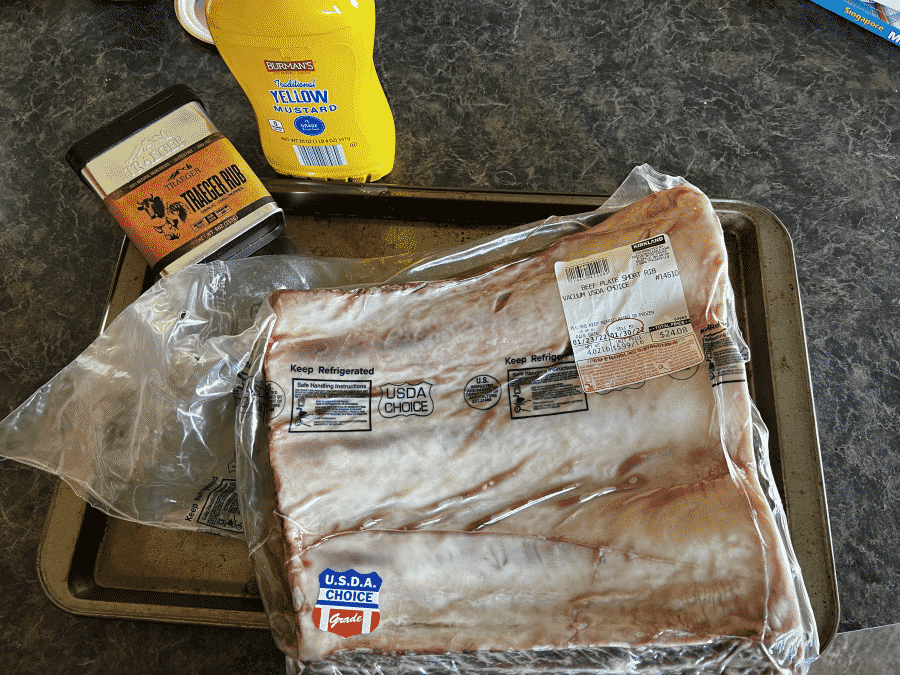 Smoking Directions:
Turn your smoker on and bring it to 250 degrees.
Remove your beef plate ribs from the package and wipe them down with a paper towel.
Flip the beef plate ribs so the backside is facing you. You'll see a thick membrane that I highly recommend you remove (see image below). You can use a sharp knife to loosen one edge and then pull it off with your hand. A paper towel may make pulling the membrane off even easier.
Flip the beef plate ribs so the front (fat cap side) is facing you. You want to trim the hard fat off. Be careful to not remove the meat but the hard fat will not render so the ribs will only turn out better if you remove them.
Place a generous amount of mustard on your freshly cleaned-up plate ribs. This will be the binder for your Traeger rub (or salt/pepper).
After rubbing the mustard on all sides of the beef ribs, liberally season both sides with your Traeger rub (or salt/pepper) to your liking. I tend to go a bit heavier on my seasoning due to this smoke not requiring any BBQ sauce when serving.
I highly recommend that you use a temperature probe that you can leave in the beef ribs. After inserting this into the thickest portion of the ribs, place them on your pre-heated smoker.
Let your beef plate ribs smoke for 3 hours without opening the smoker. After hour 3 you'll want to spritz your ribs with the broth/apple juice combo every 30-60 minutes.
Once the internal temperature of your beef ribs reaches 203 degrees, remove it from the smoker and wrap it in foil. Furthermore, I still had 2 hours until it was time to eat so I took the foiled ribs, wrapped that in a towel and placed in a cooler.
When ready to eat, remove the ribs from the foil and slide each bone from the rack and serve.
This three-bone rack of beef plate ribs took roughly 6 hours to hit the magical 203 degrees. Remember that you should always be smoking to an internal temperature range and not just by time. This makes investing in an internal thermometer critical. I personally use an iGrill and a Thermepen for one-off temp checks.
Recipe Step By Step (How-To) Images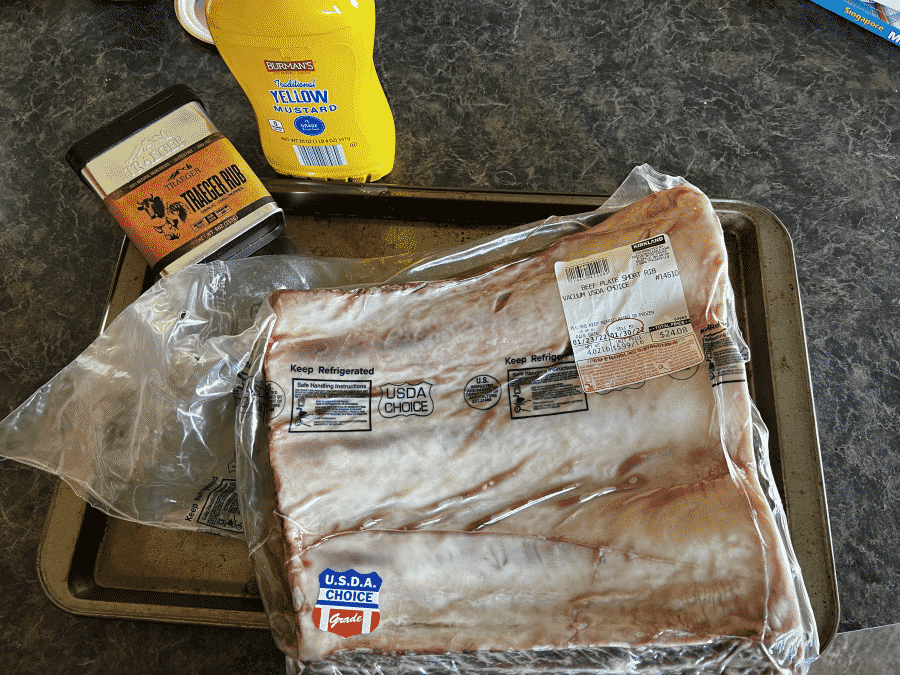 [foogallery id="1568″]
Enjoy this recipe? Consider supporting this website
buy your bbq pellets via this amazon link and you'll support the site at no additional cost to you.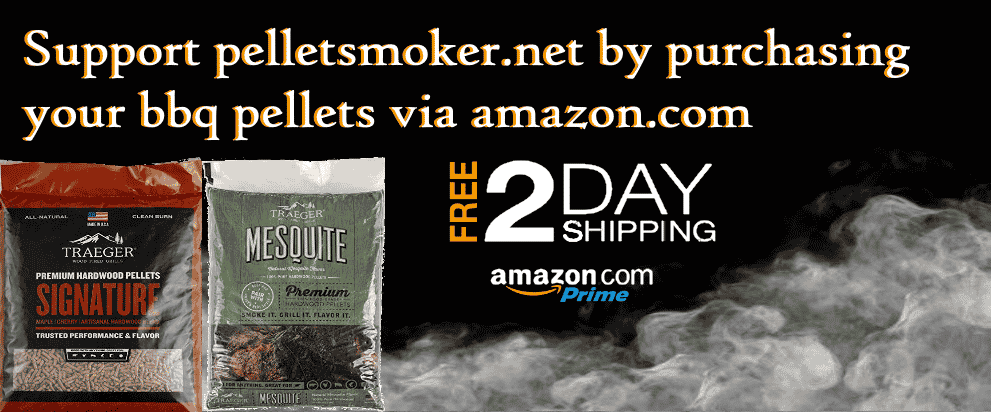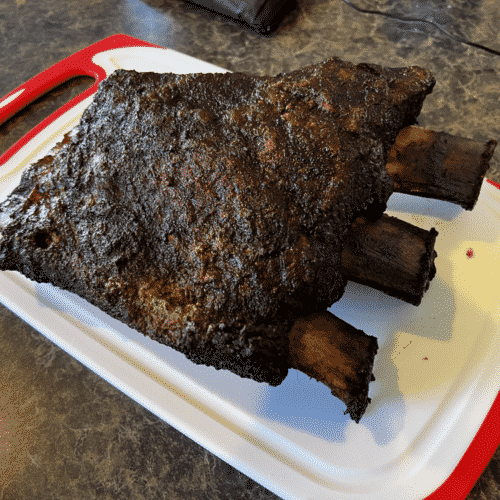 Traeger Smoked Beef Plate Short Ribs
Ever wondered what people mean when they say "meat candy"? This is it! Imagine how amazing a beef brisket is but being able to eat it off a large bone.