I'm a big fan of chicken wings. It doesn't matter to me if they are traditional smoked buffalo wings, dry-rubbed wings, bone-in, or bone out. For me personally, the hotter they are the better. But what if you have someone who enjoys wings but not so much the heat. You smoke up these BBQ wings!
Ingredients Needed For Smoking A BBQ Chicken Wings
2 dozen chicken wings (mine came frozen from Costco)
5 tbsp of your favorite dry BBQ seasoning or use your own homemade blend.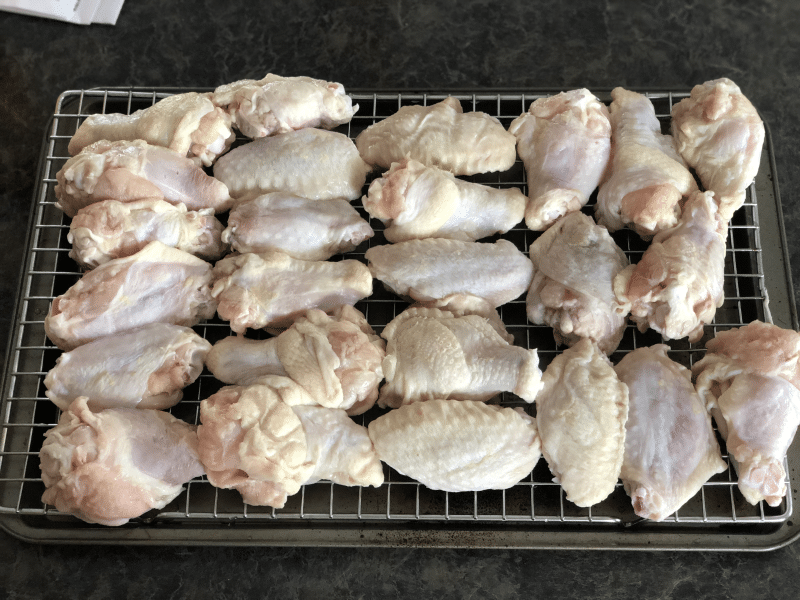 Preparing Your BBQ Chicken Wings
These wings are really easy to prepare. If your wings are frozen like mine where make sure to fully defrost them. Then line them up on a cookie sheet and pat them dry before liberally seasoning them with your favorite BBQ seasoning.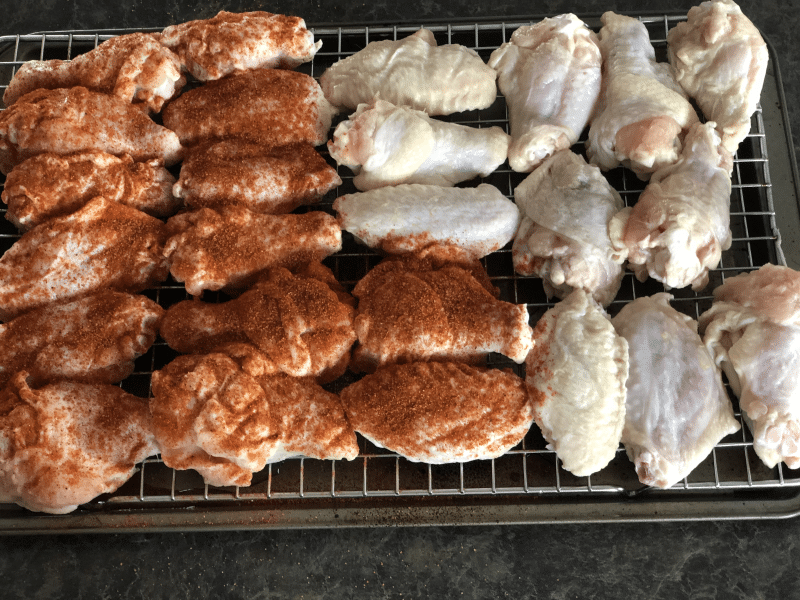 What Temperature To Smoke BBQ Wings At?
This smoke is fairly quick. I put these wings in at 325 for 1.5 hours. Most of these particular wings were thick, you'll need to adjust if you have small wings or a lot of thinner flatts. Like all smokes, you'll want to cook to a finished internal temperature not strictly by time. These wings are ready to come off the smoker at 165 degrees. If you want extra crispy skin I recommend increasing your pellet smoker temperature to 450 for the last 20 minutes.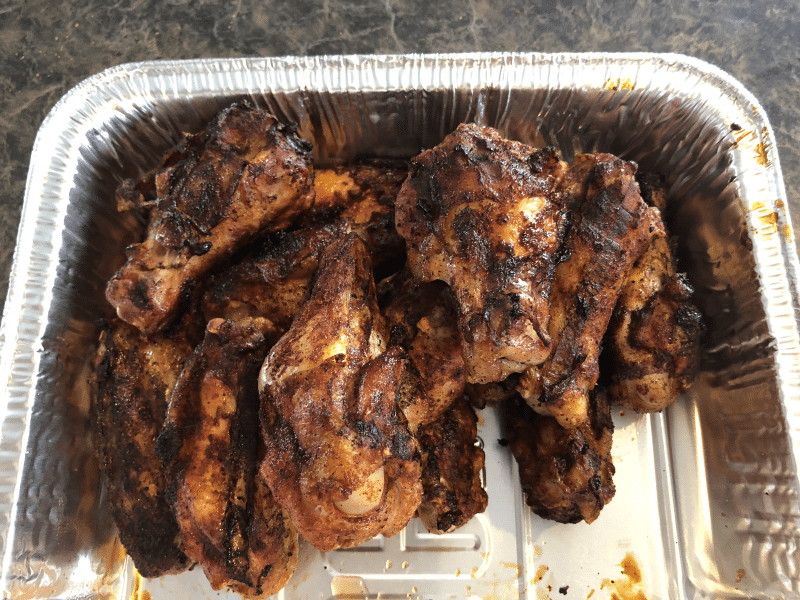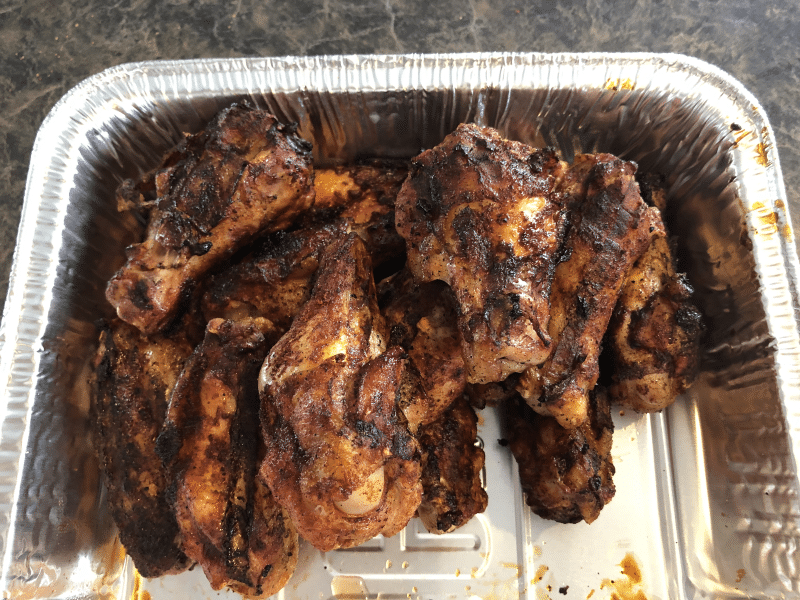 Enjoy this recipe? Consider supporting this website
Buy your bbq pellets via this amazon link and you'll support the site at no additional cost to you.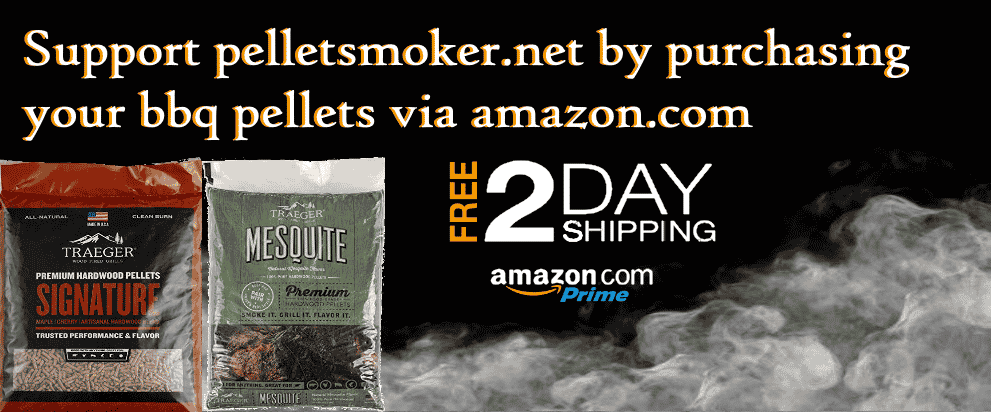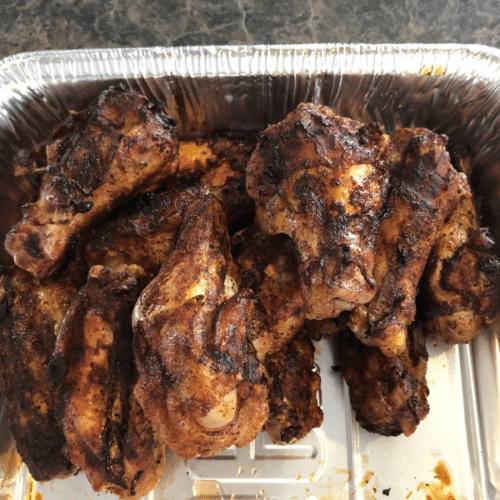 Traeger Smoked BBQ Wings
These BBQ wings are sure to please everyone – especially those who think traditional wings are too spicy!